Re-New-It Service Systems
One of America's Premier Furniture Restoration Services located in the mid-Atlantic

For more than 40 years, Re-New-It Services has skillfully provided dependable furniture restoration services. Our committed and competent specialists consistently deliver on our promise to return to you meticulously restored furniture you can proudly display. Call Today To Learn More.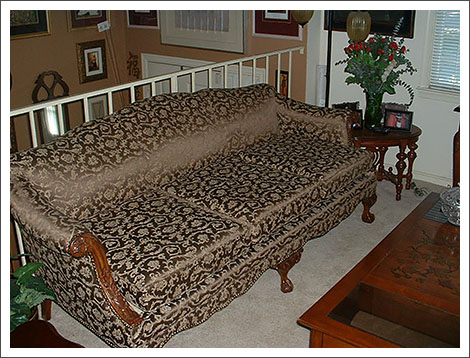 Knowledgeable Staff, Quality Services
We work diligently to ensure the finished product meets and exceeds your expectations. Our favorable reputation within the community has been the basis of our success and foundation. With clear objectives, Re-New-It Service Systems' knowledgeable and skilled team of professionals feel confident that you will continue to choose us for all of your furniture restoration needs.
Affiliated With
Preservation Partners - National Trust for Historic Preservation
Associate Member - The Smithsonian Institute
Call Us Today
From high-quality reupholstering services to thorough upholstery cleaning, Re-New-It Service Systems offers all the furniture care services you need, at the prices you deserve. Contact us today to learn more about our services or to schedule your next appointment!

Contact Information
Re-New-It Service Systems
6643 Belair Road
Baltimore, MD 21206
Phone: 410-323-4636
Toll Free: 1-847-235-9622
Fax: 410-323-4020
Payment Options: